New Andrew Pingie Scholarship Fund at McKean County Community Foundation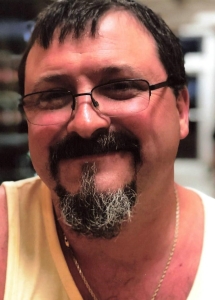 The family of Andrew Joseph Pingie recently established a scholarship fund in his memory at the McKean County Community Foundation. His two daughters, Faith and Sarah, started the fund after his passing from glioblastoma brain cancer.
Andrew was known for his gift of gab, quick wit, and humor, and was always willing to lend a helping hand to anyone who needed it. After graduating from Bradford High School in 1991, Andy was employed with Allegheny Bradford Forest Products, and ended his career working at Dresser Manufacturing in Bradford. He was a self-taught fabricator of wrought iron and many of his creations and designs are admired at many home and businesses within the area. The scholarship will be awarded to a deserving learner that shares the same passions and values as Andy.
Donations to help grow the Andrew Pingie Scholarship Fund will be accepted at the McKean County Community Foundation.  For more information on how to donate to this fund contact the Community Foundation at 844-238-2289, or click on the Donate Now button on the Foundation's website at www.mckeancountyfoundation.org. The McKean County Community Foundation, a non-profit organization, is an affiliate of the Community Foundation of the Northern Alleghenies.