Scholarship categories are listed below. The color-coded icons below make it easy to scan the page to find scholarships of a particular interest.
More Information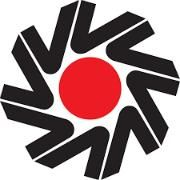 The ARG Employees Scholarship Fund was established by the ARG Employees Scholarship Committee in recognition of the hard work and determination demonstrated by its many employees, Leadership Team and owner. ARG will support the scholarship from proceeds raised through the annual ARG Golf Tournament  and/or any other fund-raisers established for this purpose.
Amount: Approximately $500, determined annually
Eligibility: ARG employees' children, grandchildren or legal dependents
Category: General
Graduating senior and anyone enrolled in a post-secondary program
Bradford Creative and Performing Arts Center (BCPAC) Scholarship
More Information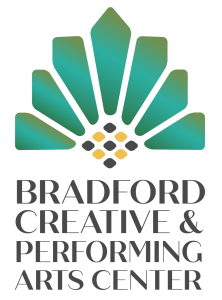 One of BCPAC's goals is to encourage and promote interest in the arts among area young people in the belief that it will foster their lifelong support of, and involvement in the creative and performing arts. For this reason, they have established a scholarship for students in McKean County School Districts.
Amount: Minimum of $500, determined annually
Eligibility: A McKean County graduating high school senior
Category: Creative and Performing Arts
A graduating senior from any McKean County High School
Candidate must be planning to or has enrolled in an accredited college/university pursuing a post-secondary 4-year-degree in a creative and performing arts program 
Be active in school and community activities related to the arts
Cinderella's Closet of Kane Scholarship
More Information
Cinderella's Closet of Kane Scholarship
The Cinderella Closet of Kane was a community based program that provided low cost new and used prom/formal attire rentals to high school girls in 9th, 10th, 11th, and 12th grades in McKean, Elk, Warren, Forest, Cameron and Potter counties. Due to a variety of reasons the board decided to close their doors in the summer of 2021. After everything was liquidated in the store, the remaining funds have established this one-time scholarship program for graduating senior girls in 2022 in Elk and McKean Counties.
Amount:            Eight $1,000 scholarships will be awarded in 2022
Eligibility:         Graduating female seniors from all Elk and McKean County high schools
Category:          Post-secondary education
Female senior students from Elk and McKean Counties
Post-secondary education
Be active in school and community
Demonstrate financial need
Thomas E. Frair Scholarship
More Information
Thomas Frair is a graduate of Penn State University with a B.S. in Forest Science and a M.S. in Forest Resources. He had a 38-year career as a private Forestry Consultant working primarily with private landowners in achieving short and long term forest management objectives. Tom is a lifelong resident of Lafayette Township in McKean County. He is the owner/operator of the Frair Haus Greenhaus & Gardens since 1995, growing wholesale and retail annual and herbaceous perennial flowers and vegetable plant starts. 
Tom established this fund to help aspiring students in the fields of interest that he has had for his entire life: forestry, horticulture, apiculture, plant science and general agriculture. He also hopes this scholarship will help a deserving student to defray some of the cost of pursuing their education. At the time of his undergraduate education Tom was seriously concerned about how he would ever be able to satisfy those financial obligations and he wants to assist another undergraduate student with some of his/her college expenses.
Amount:      $1,000
Eligibility:   McKean County High School and non-traditional students
Category:    Post-Secondary degree
• Post-secondary degree 2 or 4-year degree in forestry, agricultural horticulture, plant science, general agriculture, animal sciences with a preferable emphasis in apiculture or similar disciplines
• Be active in school and community activities
• Show academic merit - minimum GPA of 3.0
• Students are eligible to apply after high school even if they won in a previous year
Joe Stanko Memorial Scholarship
More Information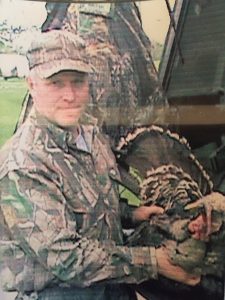 Joe Stanko died at the early age due to melanoma skin cancer and his family created this scholarship to memorialize his life. Joe was an active student and excellent in carpentry, drafting and welding. He was passionate about working with his hands and loved many sports. His strong work ethic began in high school. This scholarship will be awarded to the participant that resembles the qualities Joe valued most in life: family, friends, work, the outdoors and sports.
Amount: Minimum $1,000 each, determined annually
Eligibility: McKean County High Schools
Category:
Graduating Senior from any McKean County High School
Pursuing a post-secondary 1 to 4-year degree, certificate, or vocational program
Be active in school and community activities/service (must provide an activities resume)
The applicant must submit two letters of recommendation and only one can be school related