Scholarship categories are listed below. The color-coded icons below make it easy to scan the page to find scholarships of a particular interest.
ARG Employees Scholarship
More Information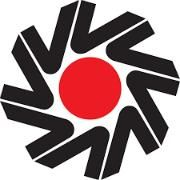 The ARG Employees Scholarship Fund was established by the ARG Employees Scholarship Committee in recognition of the hard work and determination demonstrated by its many employees, Leadership Team and owner. ARG will support the scholarship from proceeds raised through the annual ARG Golf Tournament  and/or any other fund-raisers established for this purpose.
Amount: Approximately $500, determined annually
Eligibility: ARG employees' children, grandchildren or legal dependents
Category: General
Graduating senior and anyone enrolled in a post-secondary program
Bradford Creative and Performing Arts Center (BCPAC) Scholarship
More Information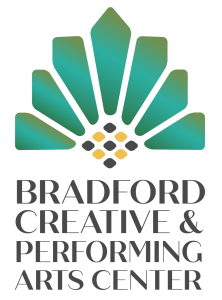 One of BCPAC's goals is to encourage and promote interest in the arts among area young people in the belief that it will foster their lifelong support of, and involvement in the creative and performing arts. For this reason, they have established a scholarship for students in McKean County School Districts.
Amount: Minimum of $500, determined annually
Eligibility: A McKean County graduating high school senior
Category: Creative and Performing Arts
A graduating senior from any McKean County High School
Candidate must be planning to or has enrolled in an accredited college/university pursuing a post-secondary 4-year-degree in a creative and performing arts program 
Be active in school and community activities related to the arts
Thomas E. Frair Scholarship
More Information
Thomas Frair is a graduate of Penn State University with a B.S. in Forest Science and a M.S. in Forest Resources. He had a 38-year career as a private Forestry Consultant working primarily with private landowners in achieving short and long term forest management objectives. Tom is a lifelong resident of Lafayette Township in McKean County. He is the owner/operator of the Frair Haus Greenhaus & Gardens since 1995, growing wholesale and retail annual and herbaceous perennial flowers and vegetable plant starts. 
Tom established this fund to help aspiring students in the fields of interest that he has had for his entire life: forestry, horticulture, apiculture, plant science and general agriculture. He also hopes this scholarship will help a deserving student to defray some of the cost of pursuing their education. At the time of his undergraduate education Tom was seriously concerned about how he would ever be able to satisfy those financial obligations and he wants to assist another undergraduate student with some of his/her college expenses.
Amount:      $1,000
Eligibility:   McKean County High School and non-traditional students
Category:    Post-Secondary degree
• Post-secondary 2 or 4-year degree in forestry, agricultural horticulture, plant science, general agriculture, animal sciences with a preferable emphasis in apiculture or similar disciplines
• Be active in school and community activities
• Show academic merit - minimum GPA of 3.0
• Students are eligible to apply after high school even if they won in a previous year
Helene K Nawrocki Memorial Scholarship
More Information
Helene K Nawrocki Memorial Scholarship
Helene Nawrocki was born and raised in the Philadelphia PA region. She earned a bachelor's and master's degree in nursing from LaSalle University. Helene was employed in the ICU and as Director of Nursing at Delaware Valley Hospital. She also authored a Nurses' Book of Courage and lectured at nursing seminars throughout the country. In 1996 after 20 years in the medical field, Helene and her husband moved to Potter County where she served as the Executive Director of the Potter County Education Council (PCEC). 
The PCEC's goal is to bring higher educational opportunities to the region. Helene never stopped learning and this scholarship is being offered for today's students to continue their education through the Northern PA Regional College.
Amount:  TBD
Eligibility: Enrolled or will be attending Northern PA Regional College (NPRC)
Category: Pursuing a post-secondary 2-year degree or a work force development training or dual enrollment.
Priority will be given to students in Potter and McKean County, but if there are no eligible students all students within the NPRC footprint will be able to apply
Must have a minimum of a 2.0 GPA average
Lisa Pecora Scholarship for NPRC Students Fund
More Information
Lisa Pecora Scholarship for NPRC Students Fund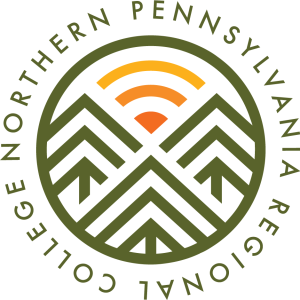 This scholarship fund was established to honor Lisa Pecora's dedication to the Education Consortium of the Upper Allegany (ECUA) and Northern Pennsylvania Regional College (NPRC). 
Lisa Pecora is a founding member of the Education Consortium of the Upper Allegany, serving as Treasurer.  ECUA was established in 2009 with a goal to provide open admission, low-cost, high quality post-secondary education to communities that had never been served by these opportunities.  ECUA founding members worked with state officials to seek a permanent solution to provide affordable, accessible technical and associate degree programs in northwestern Pennsylvania resulting in a College Plan.  The College Plan approved by the Pennsylvania Department of Education officially established the Northern Pennsylvania Regional college in May 2017.  NPRC began operating as an independent institution in January 2020.  NPRC is authorized by the Pennsylvania Department of Education to grant degrees and certificates, and is proudly pursuing institutional accreditation.  Lisa continues her dedication to the College's mission currently serving as the Director of Human Resources. 
Amount:         TBD
Eligibility:        Enrolled or accepted to Northern PA Regional College (NPRC)
Category:        Pursuing a post-secondary degree or high school students attending NPRC classes through dual enrollment. Preference given to McKean County and Titusville High School.
Present student or future students attending NPRC
Dual Enrollment for high school students through NPRC
Preference for students in McKean or Titusville High School
Be active in school and community
Joe Stanko Memorial Scholarship
More Information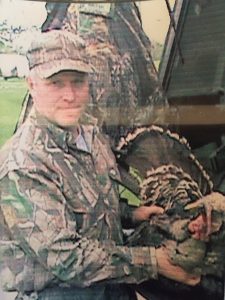 Joe Stanko died at the early age due to melanoma skin cancer and his family created this scholarship to memorialize his life. Joe was an active student and excellent in carpentry, drafting and welding. He was passionate about working with his hands and loved many sports. His strong work ethic began in high school. This scholarship will be awarded to the participant that resembles the qualities Joe valued most in life: family, friends, work, the outdoors and sports.
Amount: Minimum $1,000 each, determined annually
Eligibility: McKean County High Schools
Category:
Graduating Senior from any McKean County High School
Pursuing a post-secondary 1 to 4-year degree, certificate, or vocational program
Be active in school and community activities/service (must provide an activities resume)
The applicant must submit two letters of recommendation and only one can be school related