Scholarship categories are listed below. The color-coded icons below make it easy to scan the page to find scholarships of a particular interest.
More Information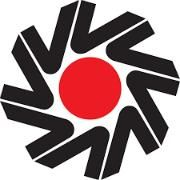 The ARG Employees Scholarship Fund was established by the ARG Employees Scholarship Committee in recognition of the hard work and determination demonstrated by its many employees, Leadership Team and owner. ARG will support the scholarship from proceeds raised through the annual ARG Golf Tournament  and/or any other fund-raisers established for this purpose.
Amount: Approximately $500, determined annually
Eligibility: ARG employees' children, grandchildren or legal dependents
Category: General
Graduating senior and anyone enrolled in a post-secondary program
Kristie Chase Memorial Scholarship Fund
More Information
The Kristie "Carpenter" Chase, wife of Corey and mother of Holley and Michael lost her battle with cancer in 2019. Kristie was a teacher's assistant in the Otto-Eldred School district, PTO president, coached cheerleading and softball and scorekeeper for basketball and track. She loved helping people and volunteered for many charitable causes that touched many lives through her efforts. Kristie's family and friend established this scholarship to honor her memory.
Amount: Minimum $500, determined annually
Eligibility: Otto Eldred High School senior
Category: General, Nursing, Education
A graduating Otto Eldred High School Senior.
Candidate must be planning to enroll in an accredited 2 or 4 year post-secondary schools, pursuing a degree in the Human Services field, this would this include special educations degree, speech, occupational therapy, counselors, nursing, caseworkers, sociology or psychology.
Involvement in both school and community activities.



Joe Stanko Memorial Scholarship
More Information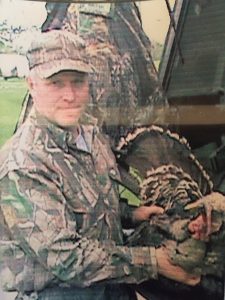 Joe Stanko died at the early age due to melanoma skin cancer and his family created this scholarship to memorialize his life. Joe was an active student and excellent in carpentry, drafting and welding. He was passionate about working with his hands and loved many sports. His strong work ethic began in high school. This scholarship will be awarded to the participant that resembles the qualities Joe valued most in life: family, friends, work, the outdoors and sports.
Amount: Minimum $1,000 each, determined annually
Eligibility: McKean County High Schools
Category:
Graduating Senior from any McKean County High School
Pursuing a post-secondary 1 to 4-year degree, certificate, or vocational program
Be active in school and community activities/service (must provide an activities resume)
The applicant must submit two letters of recommendation and only one can be school related