Scholarship categories are listed below. The color-coded icons below make it easy to scan the page to find scholarships of a particular interest.
More Information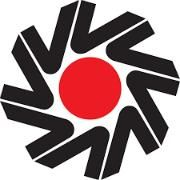 The ARG Employees Scholarship Fund was established by the ARG Employees Scholarship Committee in recognition of the hard work and determination demonstrated by its many employees, Leadership Team and owner. ARG will support the scholarship from proceeds raised through the annual ARG Golf Tournament  and/or any other fund-raisers established for this purpose.
Amount: Approximately $500, determined annually
Eligibility: ARG employees' children, grandchildren or legal dependents
Category: General
Graduating senior and anyone enrolled in a post-secondary program
Thomas E. Frair Scholarship
More Information
Thomas Frair is a graduate of Penn State University with a B.S. in Forest Science and a M.S. in Forest Resources. He had a 38-year career as a private Forestry Consultant working primarily with private landowners in achieving short and long term forest management objectives. Tom is a lifelong resident of Lafayette Township in McKean County. He is the owner/operator of the Frair Haus Greenhaus & Gardens since 1995, growing wholesale and retail annual and herbaceous perennial flowers and vegetable plant starts. 
Tom established this fund to help aspiring students in the fields of interest that he has had for his entire life: forestry, horticulture, apiculture, plant science and general agriculture. He also hopes this scholarship will help a deserving student to defray some of the cost of pursuing their education. At the time of his undergraduate education Tom was seriously concerned about how he would ever be able to satisfy those financial obligations and he wants to assist another undergraduate student with some of his/her college expenses.
Amount:      $1,000
Eligibility:   McKean County High School and non-traditional students
Category:    Post-Secondary degree
• Post-secondary degree 2 or 4-year degree in forestry, agricultural horticulture, plant science, general agriculture, animal sciences with a preferable emphasis in apiculture or similar disciplines
• Be active in school and community activities
• Show academic merit - minimum GPA of 3.0
• Students are eligible to apply after high school even if they won in a previous year
Ellen Marie Hulings Memorial Nursing Scholarship
More Information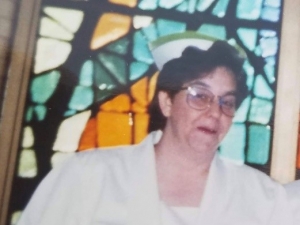 Ellen Hulings was a dedicated health professional and a loving mother and wife. Ellen's family wanted to honor the work of their mother as a Nurse and established this scholarship in her memory.
Amount: Minimum $500 each, determined annually. 
Eligibility: Kane Area High School
Category: Nursing
Must be a graduate of Kane Area High School and/or currently enrolled and/or adult learner with a Kane residence
Pursuing a post-secondary nursing degree (any level, LPN, RN or other.) Based on academic record, community service, and financial need
Pastor Craig Smith Memorial Scholarship
More Information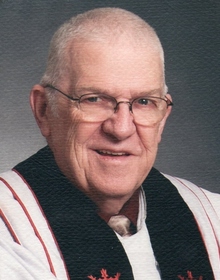 Pastor W. Craig Smith, was the minister at both the Mt. Jewett and Hazel Hurst United Methodist churches. His ministry was his greatest passion. Before being called to the Methodist ministry, he worked on the LEF and C Railroad and studied at the Wesley Theological Seminary in Washington, D.C. He was the founder of the radio program "The Light on The Hill". and also had been active as a coach and umpire in little league. He was a wonderful man of God and mentor to many children and young adults. He would be honored and thrilled to know that you have applied for a continuing education scholarship in his memory.
Amount: Approximately $500, determined annually
Eligibility: Resident of Kane or Smethport School District
Category:
High School Senior or 1st year non-traditional adult learner
Resident of Kane or Smethport School District
Pursuing a post-secondary 2 or 4-year degree or vocational program
Be active in school and community activities/service. Must provide an activities resume.
Susan Swanson Memorial Scholarship
More Information
Susan Swanson was a lifelong resident of the Kane area and was involved in Pennsylvania's hardwood industry for over 40 years. She began her career by providing administrative support to her husband's logging business, then moving to Allegheny Hardwood Utilization Group (AHUG) as an Administrative Assistant before taking over as the AHUG Executive Director in October of 1997. Under her leadership, AHUG fostered a reputation for being the "go-to" organization in our region on issues involving the hardwood industry, partnering with other agencies and organizations to tackle topics ranging from natural resources access to workforce and economic development. She forged strong working relationships on the local state and national level, and was as comfortable talking politics in Washington CD as she was spending a day in the woods with local school students.
The AHUG Board of Directors has established the Susan Swanson Memorial Internship Program to honor Sue's legacy and contribution to Pennsylvania's forests and forest products community.
This program will provide the annual intern with multiple job shadow experiences, exposing them to all sectors of the regional hardwood industry, along with AHUG and their affiliated partners. The goal of this program is to develop leaders and entrepreneurs with an understanding of industry needs and associated efforts to provide advocacy, promotion, education and economic development services in support of the continued growth of PA's hardwood industry.
Amount: $5000
Eligibility:
A current PA resident enrolled in post-secondary education program involving forestry, wood/forest products, natural resources or environmental management, environmental law, public policy or other curriculum as directed by the Selection Committee.
The student will serve an (8) eight-week internship with the Allegheny Hardwood Utilization Group (AHUG) with the North Central/Northwestern Pennsylvania Region.
Candidate must have completed 2 years of a 4-year program (junior or seniors only) and have interest in a career in any of the programs of study indicated in bullet one (I).
Student will be required to be available for an interview from the selection committee if requested.