[vc_row][vc_column][vc_column_text]
Cameron, Clinton, Elk, Potter, & Tioga Counties
[/vc_column_text][vc_column_text]
Scholarship categories are listed below. The color-coded icons below make it easy to scan the page to find scholarships of a particular interest.

[/vc_column_text][/vc_column][/vc_row][vc_row][vc_column][vc_message]A number of additional scholarships are available for Elk,Cameron and Potter County students at the Elk County Community Foundation website.[/vc_message][vc_separator align="align_left" border_width="2″ el_width="80″][/vc_column][/vc_row][vc_row][vc_column width="1/6″ el_class="short_icon_responsive"][vc_icon icon_fontawesome="fa fa-envira" color="custom" size="lg" align="right" custom_color="#4b4354″][/vc_column][vc_column width="2/3″ el_class="responsive_content_full_width"][vc_column_text]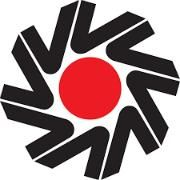 The ARG Employees Scholarship Fund was established by the ARG Employees Scholarship Committee in recognition of the hard work and determination demonstrated by its many employees, Leadership Team and owner. ARG will support the scholarship from proceeds raised through the annual ARG Golf Tournament  and/or any other fund-raisers established for this purpose.
Amount: Approximately $500, determined annually
Eligibility: ARG employees' children, grandchildren or legal dependents
Category: General
Graduating senior and anyone enrolled in a post-secondary program
[/vc_column_text][/vc_column][vc_column width="1/6″ el_class="responsive_button_full_width"][vc_btn title="Read More" style="custom" custom_background="#81213c" custom_text="#ffffff" shape="square" size="lg" align="center" button_block="true" link="url:http%3A%2F%2Fmckeancountyfoundation.northernalleghenies.org%2Farg-employee-scholarship%2F|title:ARG%20Employee%20Scholarship||"][/vc_column][/vc_row][vc_row][vc_column][vc_separator align="align_left" border_width="2″ el_width="80″][/vc_column][/vc_row][vc_row][vc_column width="1/6″ el_class="short_icon_responsive"][vc_icon icon_fontawesome="fa fa-music" color="custom" size="lg" align="right" custom_color="#f4514b"][vc_icon icon_fontawesome="fa fa-graduation-cap" color="custom" size="lg" align="right" custom_color="#ba7dbb"][/vc_column][vc_column width="2/3″ el_class="responsive_content_full_width"][vc_column_text][/vc_column_text][/vc_column][vc_column width="1/6″ el_class="responsive_button_full_width"][vc_btn title="Read More & Apply Now" style="custom" custom_background="#81213c" custom_text="#ffffff" shape="square" size="lg" align="center" button_block="true" link="url:http%3A%2F%2Fmckeancountyfoundation.northernalleghenies.org%2Fscholarships%2Fscholarship-narratives%2Finez-bull-piano-scholarship-2%2F|title:Inez%20Bull%20Piano%20Scholarship||"][/vc_column][/vc_row][vc_row][vc_column][vc_separator align="align_left" border_width="2″ el_width="80″][/vc_column][/vc_row][vc_row][vc_column width="1/6″ el_class="short_icon_responsive"][vc_icon icon_fontawesome="fa fa-music" color="custom" size="lg" align="right" custom_color="#f4514b"][vc_icon icon_fontawesome="fa fa-graduation-cap" color="custom" size="lg" align="right" custom_color="#ba7dbb"][/vc_column][vc_column width="2/3″ el_class="responsive_content_full_width"][vc_column_text][/vc_column_text][/vc_column][vc_column width="1/6″ el_class="responsive_button_full_width"][vc_btn title="Read More & Apply Now" style="custom" custom_background="#81213c" custom_text="#ffffff" shape="square" size="lg" align="center" button_block="true" link="url:https%3A%2F%2Fmckeancountyfoundation.org%2Fscholarships%2Fscholarship-narratives%2Fole-bull-violin-scholarship-2%2F|title:Ole%20Bull%20Violin%20Scholarship||"][/vc_column][/vc_row][vc_row][vc_column][vc_separator align="align_left" border_width="2″ el_width="80″][/vc_column][/vc_row][vc_row][vc_column][vc_single_image image="3443″ img_size="full" alignment="center"][/vc_column][/vc_row]