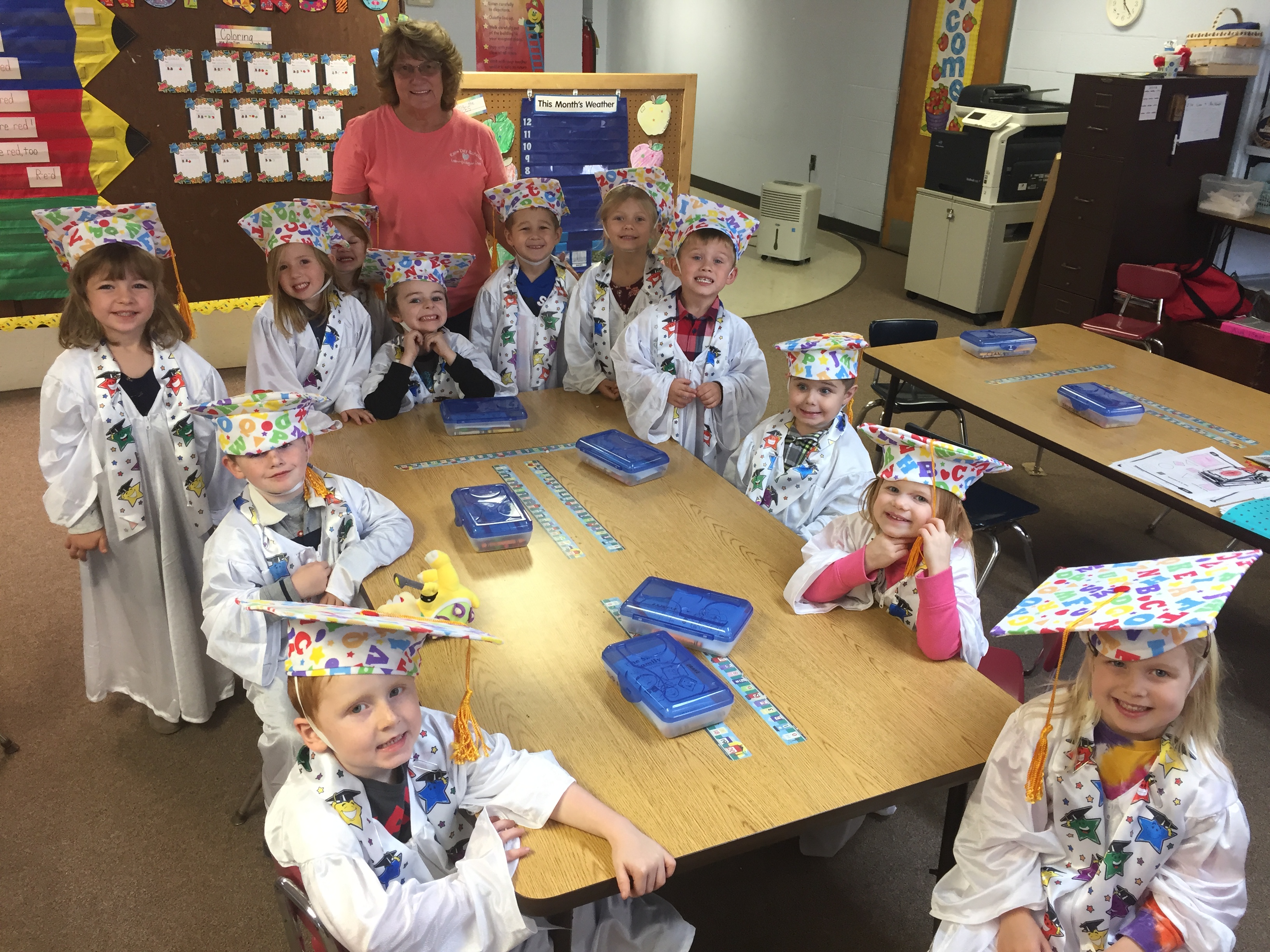 Kane Day School establishes scholarship fund
The McKean County Community Foundation (MCCF) is excited to announce a new scholarship fund established by the Kane Day School Board of Directors.  The Day Schools is a learning environment dedicated to educating, caring about and nurturing the children in Kane and the surrounding areas. Their goals is to prepare students for kindergarten.   Now the staff and board of the school wants to help their alumni when they are ready to start their post-secondary education.
To be eligible for the Kane Day School Alumni Scholarship a student must be a graduating senior from Kane School District; an alumni of the Kane Day School; pursuing a post-secondary 2 or 4-year degree or attending a vocational program; and be active in in school and community. The first $500 scholarship award will be given in the spring of 2019.   Applications will be available at the Kane High School's Guidance office in February. The board's hope is to raise enough funds to ensure a permanent annual scholarship.  If anyone is interested in donating to the fund they can send a check made payable to the McKean County Community Foundation at P.O. Box 708, Bradford, PA 16701 (please indicate the Day School Scholarship in the memo line).   Individual could also make the donation through the school as well.
The Kane Day School chose to partner with the MCCF, an affiliate of the Community Foundation of the Northern Alleghenies, whose mission is to strengthen the region through development, stewardship and grantmaking as donors achieve their philanthropic goals. In addition, funding may also be available to recipients of this scholarship through the Community Foundation's involvement with the Partnership for Access to Higher Education (PATH) and will nominate all students who receive a scholarship from them to the PATH program. This, essentially, could double the dollars a scholarship recipient can receive. This program is administered through PHEAA which provides matching dollars to qualified candidates.
The Community Foundation is anxious to assist other donors who have an interest in starting a fund to benefit nearly any charitable organization or cause in which they have a vested interest, whether as a named fund or in memory of a deceased family member or friend. Interested parties are encouraged to contact the MCCF for more information either by calling (844) 238-2289 or e-mailing us at mccf@McKeanCountyFoundation.org or check out their Facebook page.
Pictured: Mrs. Hearst, along with the 4-year-old who were "trying on for size" the graduation caps and gowns!
https://mckeancountyfoundation.org/wp-content/uploads/2018/11/Kane-Day-School-1.jpg
2448
3264
https://mckeancountyfoundation.org/wp-content/uploads/2018/10/McKeanCCF-logo-1024x254_1-1-1024x254.png
2018-09-28 18:01:02
2018-11-12 18:06:52
Kane Day School establishes scholarship fund